Boost Performance
In production situations, every millisecond matters. And while Relate may not be the prettiest face in the crowd, it does the best at managing large queries and large results.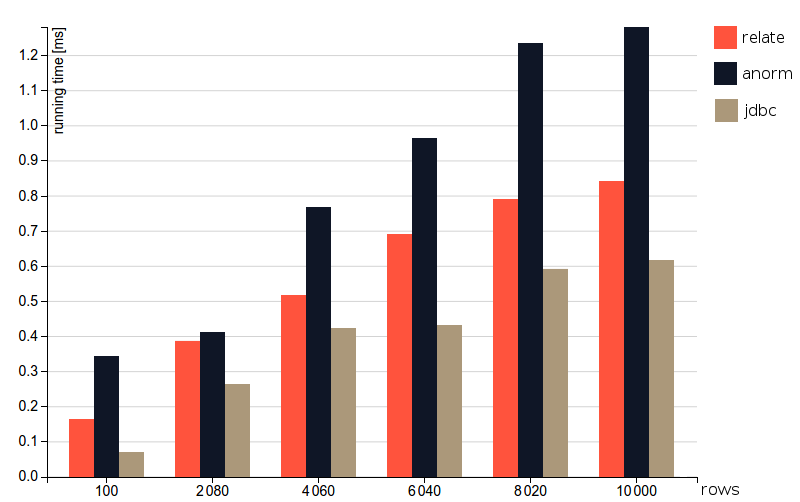 Selecting rows with 10 columns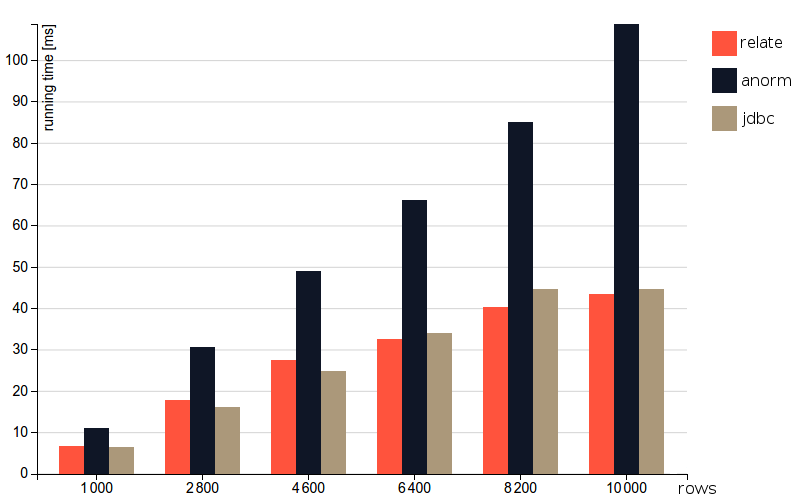 Inserting rows with 10 columns
Pure JDBC is the hard bottom line for performance, but Relate gets pretty close to that. At Lucid, we make queries at scale, and we've been extremely pleased with Relate's performance.
If you'd like to run the benchmarks yourself, you can find them in the Relate repo!